The managed service provider field (MSP) has been increasingly profitable over the last few of years. The barriers to entry are considerably low in comparison to other competitive fields. Yet, many MSP companies find it difficult to ensure sustainable growth.
These MSP enterprises might be having trouble retaining current customers and attracting new ones because they haven't created a unique added value to their services. It might be that they've either failed to offer it in a cost-efficient way or because they aren't investing enough in differentiating their product or processes.
Regardless of the reason behind their lack of profitability, it's important for these companies to learn how to leverage their information technology to build operational capabilities. The following are key activities that MSP companies should carry out in order to stay in business and scale intelligently: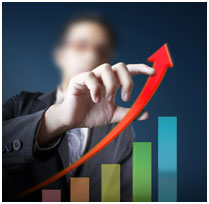 Unique value proposition. Providing innovative services is the key to long-term growth. Identify the differentiated services the company offers and seek to deliver them at an affordable price.
Planning. This is a fundamental activity to set the goals and corresponding strategies for the company.
Marketing and selling. Market segmentation and targeting are necessary to ensure client profitability and helps reduce new customer acquisition costs.
Project management. MSPs need to have systems able to track metrics such as backlog, cash- flow, utilization, profitability by project and customer, etc. Continuous measurement and analysis of issues are also important to enhance business processes.
Accounting: MSP companies manage rigorous service level agreements under tight margins. Therefore, good management of cash flow including revenue, costs and expenses incurred are vital to succeed.
Leveraging the Resources of Outsource Partners: Successful service providers know that they need to scale to achieve critical mass and build a sustainable and successful practice. Establishing this scale through internal growth is often too costly and logistically impractical. Therefore most MSPs will look for ways to partner with service delivery companies that will enable them to grow while protecting their brand and customer reputation.
Flexis helps you scale your MSP business by providing a solution that offers the cost and scalability benefits of traditional outsourcing services with the control and focus of hiring your own resources–without the headaches of managing a large staff.For more information on how Flexis can help you build and scale a thriving managed services Visit our website or contact us to learn about our unique approach and the advantages we can provide you!